So where did i get this 'Killer' thing from, watched Bachna Ae Haseeno last weekend and there Ranbir Kapoor keeps going... iam killer types. So therefrom it comes, the movie was ok and funny at the same time, ranbir kapoor is still ok, but deepika padikone just doesnt know how to act.. she appears so unnatural, sad but true. For more of my ranting on this movie you have the BachnaArHaseeno Review. It was not just this, i watched The Last Lear and Mumbai Meri Jaan. So i had one movieic weekend last weekend. Whats up this weekend, i went to the DVD guy and he didnt have any new movie, Strangers doesnt appear in the online booking, horrible, thank god i have a dinner treat in the evening and some blog hopping for the day.


So people how are you doing.. a few things disturbed me and felt that ranting it infront of you guys will ease me off a little bit, just yesterday i spoke to a fren who lost a near one, a 14 yr old young boy in an inexplicaplable accident, he fell off from a public bus, no clue how, the bus was about to stop, he was not trying to get down before the bus stopped, it had almost halted, just that it was raining that day, maybe some water spilled on the stairs, and definitely the unruly travelers behind him, what troubles me is that such petty things which the common man doesnt care for, they crib about it, they crib about the administration but never think of the circumstances. Even i crib about the administration , i dont deny that, but theres one thing i dont know is, what to do, how to contribute my little something to avoid such things. Who is to be blamed for such things.
In this particular case, what i can think of is, the public transport becoming more responsible and stringent in their rules. If today we have a stern conductor on board who would instantly get those guys down from the bus who do not follow rules, maintain a decorum that people be safely seated in their seats till their stop arrives, and a strict no to the ones standing on the stairs. Just a mutual concern for such things, and fear of the consequences, not just for oneself but for their fellow individuals too. Life would be much simpler and safer. But dont know how can this be implemented.
I myself lost somebody in a small accident like this, at times we feel 'jo likha hota hai woh to hota hi hai' but the same time why dont we try to take care that we need to take some precautions, ok we take the precautions, even the pilion driver wears a helmet, we drive carefully, maybe because of one such careless driver, you never know how many lives can be at stake, not necessary that it has to be Fatal, even a small accident which leaves some scratches, leaves some fear, few weeks of uncomfort and other losses. Why, can there not be some mutual understanding among each other to take of oneself and others around you, has indias population gone so high that inbibing such small concerns in our minds has become next to impossible.
I was waitnig in a traffic signal, and there was this considerably big peice of brick in the middle of the road, and i wanted to remove it from there, coz i have always fund this horrible, it might be a small thing on the road for a truck driver, but it can easily disbalance a person on a 2 wheeler and skid his vehicle, and he might come under a bigger vehicle, whos to be held responsible for that, nobody, but this one precaution on the first go could have been of help, then why didnt i get down and do it, why all this gyan now, well i have tried this once before, but you know what happened to me, many fellow drivers started shouting at me as if i had lost senses, and why because they had to break the traffic signal, horrible, since then i have not took that effort again. That day a few even jumped the signal, a traffic guy standing in one corner as though he is blind, and shook the hell out of me since he crossed the signal so so close to me, i could have got a nice hit, just missed by a few inches. Then wont i be scared of it, to do it again, but the funniest thing was within seconds a truck ran over it, the mud settled, and voila, it would rain, the mud would settle and that part of the road will no longer be a smooth road :). I know iam talking complete ****.. but seriously it all happened in those 30 secs and was too funny and i had to rant it out somewhere.



Back to my Killer combo. When Siri announced her MBP Cheese event, i kept thinking what is that i cook from other blogs, and are cheese based. Well theres this saying na, 'ghar ki murgi daal barabar'... yeah there are two killer :D recipes that have become a part of my daily cooking, totally from two of my favorite blogs... Well The Potato Cream Cheese Methi PAratha from Sunitas world, and Palak Paneer from none other than Sia's Monsoon Spice.

Am an ardent fan of these two ladies. both of this blogging for almost 2 years, unbeatable write ups, mind blowing pictures, most innovative recipes. The beauty of their recipes is that you dont need to worry at all, you can blindly follow their recipes, and MBP, the beauty of MBP is that you dont need to write the recipes. Just cook, click and post. Wow!




The only changes i made to this were: for the Palak Paneer, Sia had prepared palak tofu, but we are paneer fans, so be it, and we prefer paneer without frying it, so to keep it soft, just before adding it to the palak, soak it in warm water with a pinch of salt for 5 mins, once the paneer gets tender, add it to the palak gravy.




For the cheese potato methi paratha i used asli pepper cheese spread (3 tbsp) and some cream(1tsp), and curd(2 tbsp). And a paste of 2 fried onions, 2 cloves of garlic and 1inch ginger. Just cant help it, being the onion fan, i had to add onions to this simple recipe.



So here you go, relish this amazing combination.

So i send these two recipes to Siris MBP Cheese Event.

The palak paneer is a direct entry to Zlamushka's Tried n Tasted. The great Sia being celebrated:), yes yes iam in !!

Also the Potato Cheese Methi parathas to The O Food Event. Do read through and participate to spread the awareness.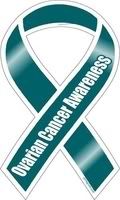 and then, out of the goodness of your hearts and to be eligible for the O Foods for Ovarian Cancer Awareness Month Contest, please do the following:
1. Post a recipe to your blog using a food that starts or ends with the letter O (e.g., oatmeal, orange, okra, octopus, olive, onion, potato, tomato) and include this entire text box in the post;
OR
2. If you're not into the recipe thing, simply post this entire text box in a post on your blog to help spread the word about the event and Ovarian Cancer Awareness Month.
AND
3. Then send your post url [along with a photo (100 x 100) if you've made a recipe] to ofoods[at]gmail[dot]com by 11:59 pm (Italy time) on September 30, 2008.
We will post a roundup and announce prize winners on October 3.
Prizes:
1 Recipe Prize for best "O food" concoction: $50 gift certificate to Amazon;

1 Awareness Prize for only publicizing event: Copy of Dolce Italiano cookbook.
Ovarian cancer is the leading cause of death from gynecologic cancers in the United States and is the fifth leading cause of cancer death among U.S. women; a woman's lifetime risk of ovarian cancer is 1 in 67.

The American Cancer Society estimates that 21,650 women will be diagnosed with ovarian cancer in the U.S. in 2008 and about 15,520 women will die from the disease.

The symptoms of ovarian cancer are often vague and subtle, making it difficult to diagnose. There is no effective screening test for ovarian cancer but there are tests which can detect ovarian cancer when patients are at high risk or have early symptoms.

In spite of this patients are usually diagnosed in advanced stages and only 45% survive longer than five years. Only 19% of cases are caught before the cancer has spread beyond the ovary to the pelvic region.

When ovarian cancer is detected and treated early on, the five-year survival rate is greater than 92%.
What i picked as the ingredient is

PotatO

. Once again you ought to try this paratha. And do visit sunita some more innovations like this.